EVENTS
MAKE YOUR EVENT WITH US
Aquarium, a unique and singular space to celebrate an event!.OUR SPACES
AQUARIUM

MAKE YOUR EVENT WITH US
Aquarium Congress & Events is a unique complex designed to hold events of the highest prestige. We have multi-purpose facilities, equipped with the most modern technologies, for holding congresses, conventions, conferences, fairs, concerts and shows. With more than 100 years of experience, we work in close collaboration with local institutions and companies, providing a comprehensive service in the organisation and coordination of events, making each event a unique experience for guests, from their arrival in the city to their departure.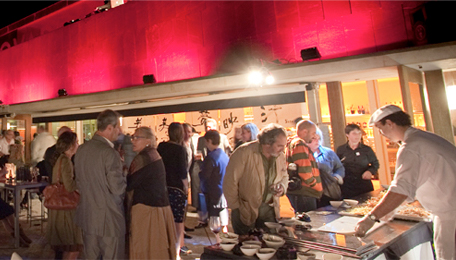 OUR SPACES
AUDITORIUM
The Auditorium, an amphitheatre-shaped room, is the preferred space for holding events, presided over by a spectacular tropical fauna aquarium measuring 8 metres long and 5 metres high. It is the perfect space for all kinds of presentations and meetings.

The Auditorium is equipped with all the audiovisual needs for holding events. It also has an outdoor room, perfect for coffee breaks, cocktail parties, photocalls or guest receptions.
* Due to the location of the room and its characteristics, it can be used when the park is closed.
Capacity: 160 people.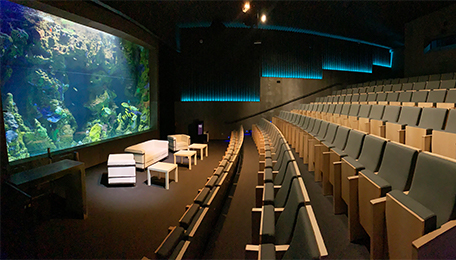 NAUTILUS-ROOM
The Nautilus Room has 58 m² for meetings, press conferences, presentations, coffee breaks and cocktails. It has direct access to the Auditorium, a window to the oceanarium and an independent entrance from the outside of the building.

* Due to the location of the room and its characteristics, it can be used during the hours when the park is closed.

Theatre capacity: 80 people

School: 30 people

Cocktail: 100 people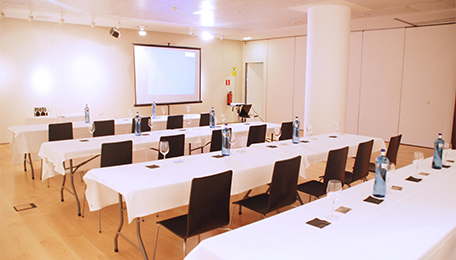 T-ROOM
The Sala T is a 110 m² space that can be accessed from the Aquarium. With capacity for 100 people, it is a room dedicated to exhibitions, presentations, stands, conferences, press conferences, coffee breaks and cocktails.

Theatre capacity: 90 people

School: 50 people

Cocktail: 120 people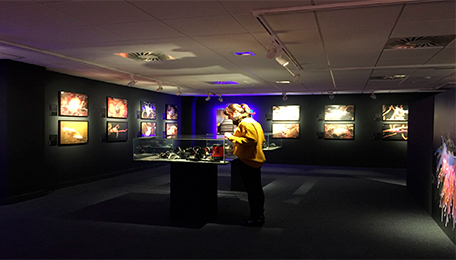 WALK THROUGH
The tour of the Aquarium takes place through rooms with a total surface area of 4,000 m² spread over three floors. These facilities can be hired for evening cocktail parties, banquets and guided tours for companies. The tour can be rented as a whole or by zones.

OCEANARIUM. With a glass tunnel 18 metres long and surrounded by more than 7,000 fish of 47 different species, the Oceanarium is a unique space for the celebration of prestigious events.

MUSEUM. Two floors dedicated to naval history, with scale models of ships and a 14-metre-long whale skeleton.

WHITE ZONE. The White Zone is a room with a terrace overlooking La Concha Bay and independent access from the outside. A unique place for the organisation of cocktails.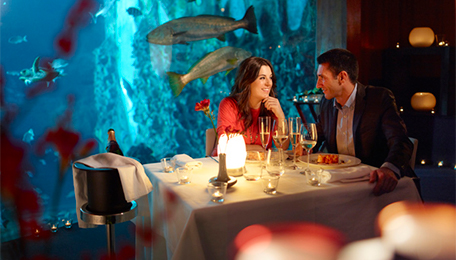 INFORMATION + BOOKING
Information and booking:

marketing@aquariumss.com
eventos@aquariumss.com

T 943440099
DOWNLOAD PDF WITH THE DIFFERENT OPTIONS